USFL and the Oakland Invaders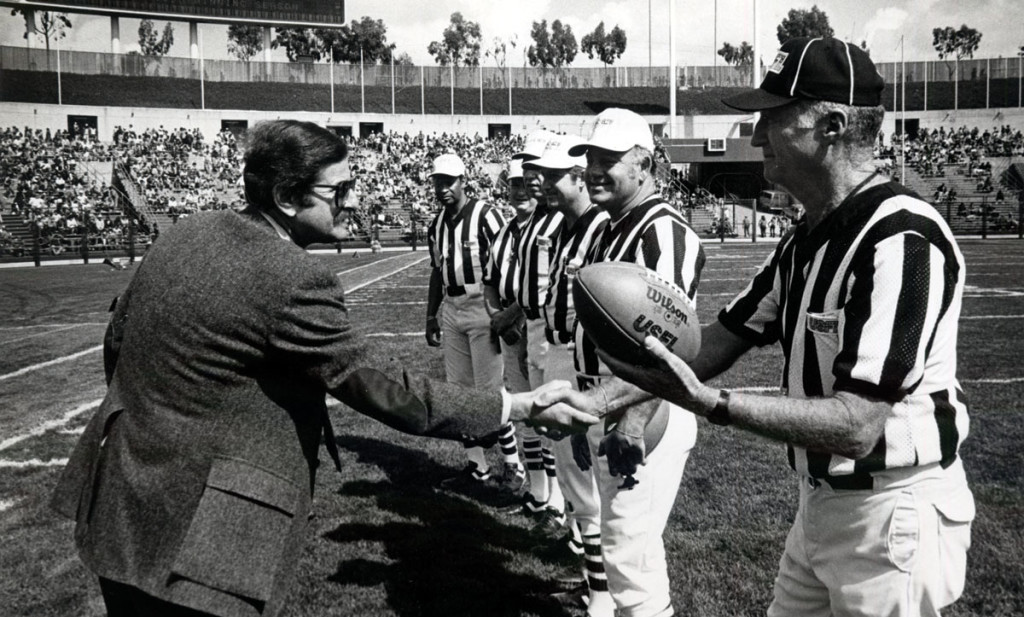 On May 11th, 1982, at the 21 Club in New York City, the United States Football League was born.
Designed to play in the spring and summer off-season of the National Football League, the USFL was the scrappy undercard of the enormous pro football market, a startup with the mustard to take a swing at the goliath of the American sports market–the National Football League.
Stripped of the spit-shined image of the NFL, the USFL was raw football, loaded with players who didn't play for the bright lights but for the game itself–a league for the millions who lived and breathed every facet of America's favorite sport.
As one of the original 12 owners, Tad Taube had won the rights to the Bay Area's USFL franchise in a now-infamous dice game with USFL co-founder Jim Joseph, founding the Oakland Invaders.
Famous for capturing enormous attention at launch, the USFL boasted 12 teams in its inaugural season–including Tad Taube's Oakland Invaders, among others. Hailed as the man the bring football back to Oakland in the wake of the Raiders' move to Los Angeles, Tad's Oakland Invaders became a regional sensation and the embodiment of Oakland's underdog attitude.
Famous for unusual antics, such rhyming television ads, Tad became regionally famous for publicly taunting the NFL's 49ers across the Bay–the reigning Super Bowl Champions, led by the legendary Joe Montana and Jerry Rice–to play the Oakland Invaders.
Though the USFL folded after three seasons, its brief but memorable history has left a lasting impression in Bay Area cult history.
---
Read more about the Oakland Invaders