Taube Hillel House at Stanford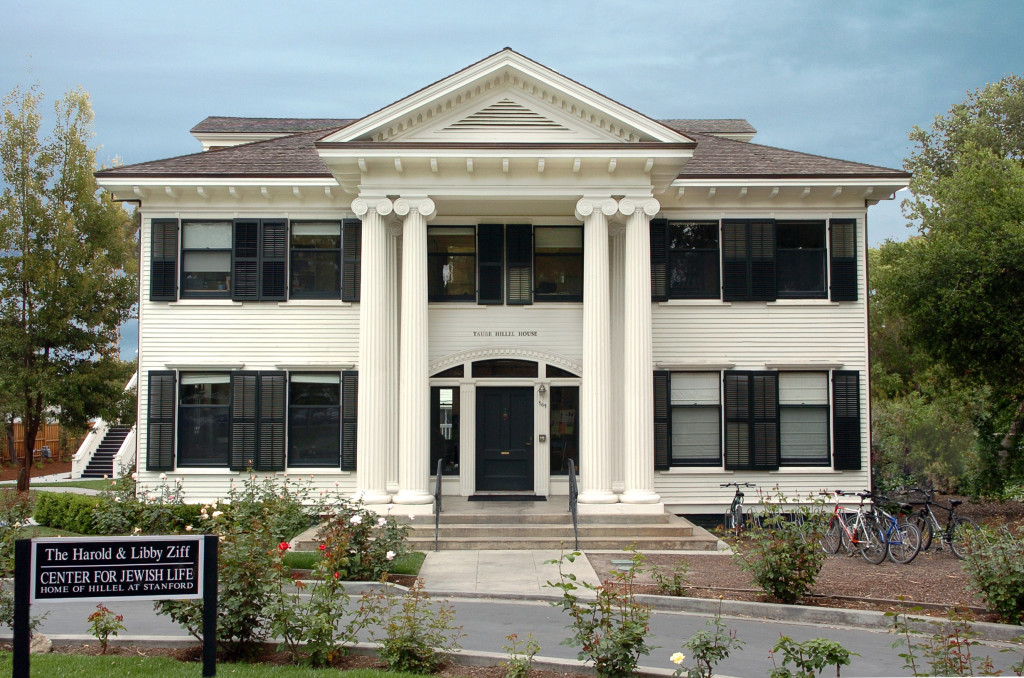 The Taube Center for Jewish Studies at Stanford offers an interdisciplinary program for the study and understanding of Jewish cultures, literatures, languages, religion, politics, and history.
With an emphasis on promoting outstanding scholarship and research, the Taube Center for Jewish Studies is the home of the a world-class Judaica Library collection, hosts visiting scholars, coordinates worldwide collaborations, and sponsors publications such as the journal Jewish Social Studies.
Additionally, the Taube Center offers a rich menu of educational courses, both undergraduate major and minor, an ongoing colloquium on Jews, Judaism and Jewish culture geared towards graduate students, and a graduate fellowship to develop the next generations of Jewish Studies scholars.
Celebrating its 10th Anniversary in 2015, the center hosts outreach events open to the general community such as lectures and cultural events, as well as partnering with foundations and various organizations to offer educational programs beyond campus.
---
Read more about the Taube Center for Jewish Studies at Stanford