The Warriors and Hoops for Kids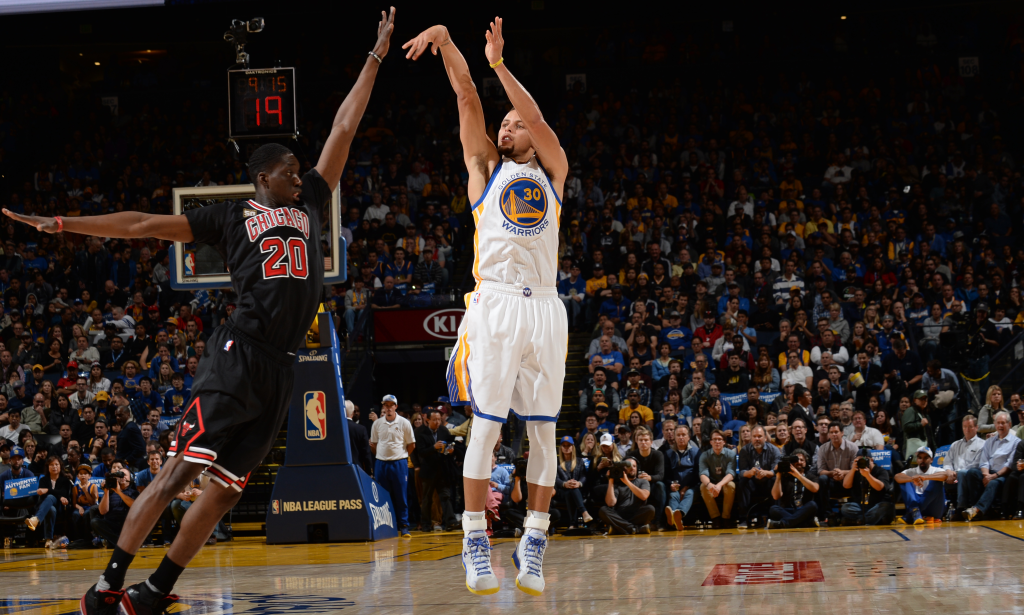 It's an event as familiar to Warriors fans as the fog coming through the Golden Gate Bridge: Curry or Thompson puts in a three pointer and the sellout crowd at Oracle Arena rises to its feet to blow the roof off.
The Golden State Warriors are the best three-point shooting team in the history of the sport, sinking more shots and generating more points than any team before them. Those shots make the difference–the definition of an impact investment. So if you wanted to to make the maximum difference in the lives of children in the Bay Area, there is no better team to partner with than the Bay Area's own Golden State Warriors.
That's exactly what Hoops for Kids, a partnership between the Warriors Community Foundation, the Koret Foundation, Taube Family Foundation, and the PG&E Foundation does.
Each three-point shot sunk by the Warriors yields $500 towards eight organizations working locally to improve educational opportunities and life outcomes for kids. From the Boys & Girls Clubs of Oakland and San Francisco to Oakland Digital to Youth Radio, these organizations are the Warriors of making a difference in children's lives all over the Bay Area.
Hoops for Kids is the type of Bay Area teamwork that makes a difference–that makes champions. And with every bucket, we have a reason to cheer that much louder for everything it means.
---
Read more about Hoops for Kids at NBA.com
Photo: Golden State Warriors