The Bay Lights Stay Bright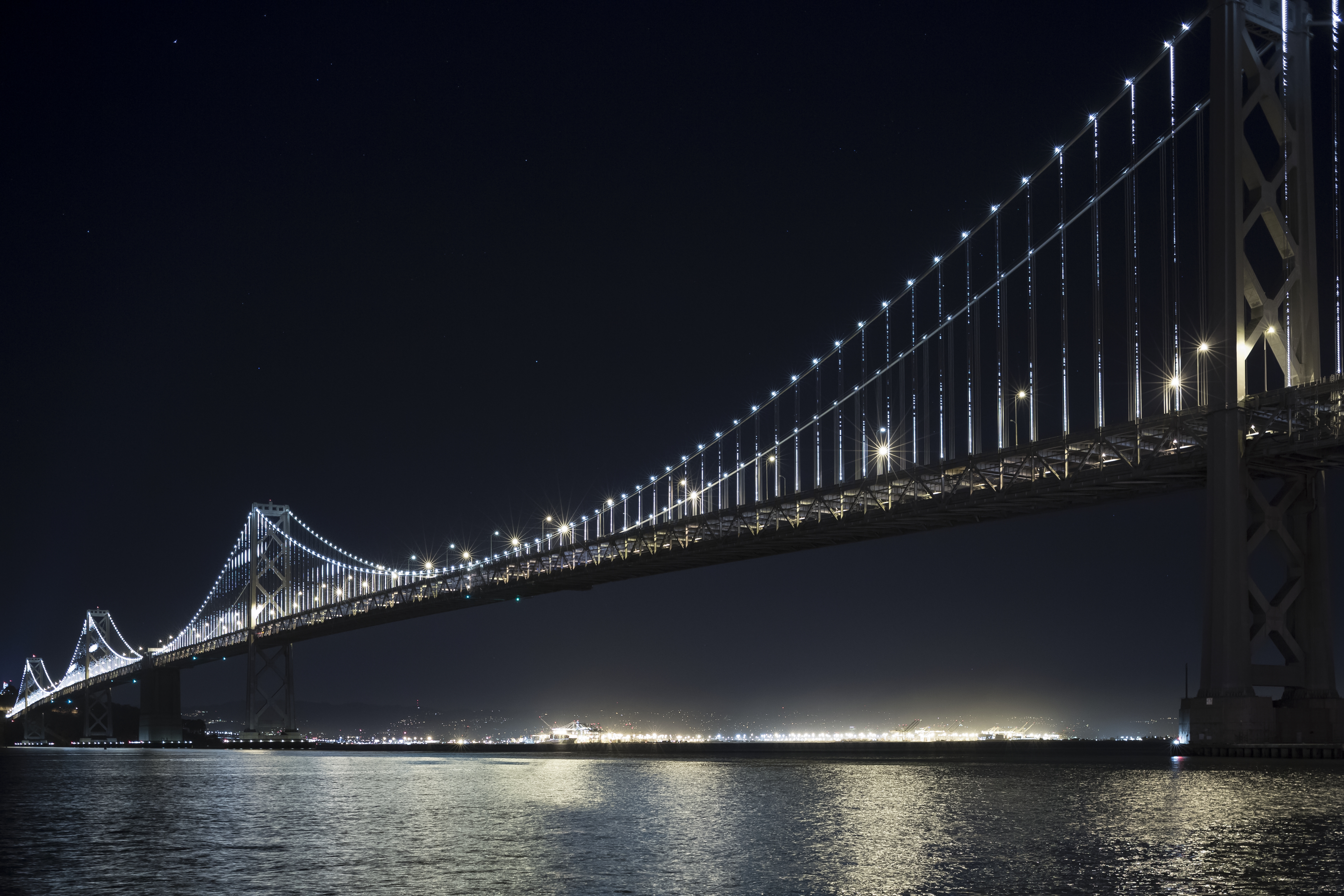 The Bay Lights is a monumental changing-pattern light sculpture by light artist Leo Villareal that includes 25,000 individual white LEDs along 1.8 miles of the cables on the north side of the suspension span of the San Francisco-Oakland Bay Bridge between Yerba Buena Island and San Francisco.
The Bay Lights were illuminated on March 5, 2013 to commemorate the 75th anniversary of the Bay Bridge, but they went dark exactly two years later. The "temporary" installation had no funds to continue and almost immediately began to deteriorate.
In a chance meeting with San Francisco restauranteur Pete Sittnick, Tad learned that the effort to raise funds had stalled. A Taube Foundation challenge grant of $2 million spurred a coalition, and the necessary fundingfor the permanent installation of the Bay Lights.
Less than eleven months later, as part of San Francisco's Super Bowl 50 celebration, the Bay Lights made their return – permanently. "The Bay Lights enriches San Francisco's beauty and majesty, as well as that of our extraordinary San Francisco Bay," said Tad. "I am proud of and grateful to our fellow citizens for joining us in ensuring this magnificent work of art remains a part of our city."
---
Read more about the Bay Lights at NBC Bay Area
Photo: Illuminate
Tad Taube
Mar 5, 2016