Restoration of the UC Theatre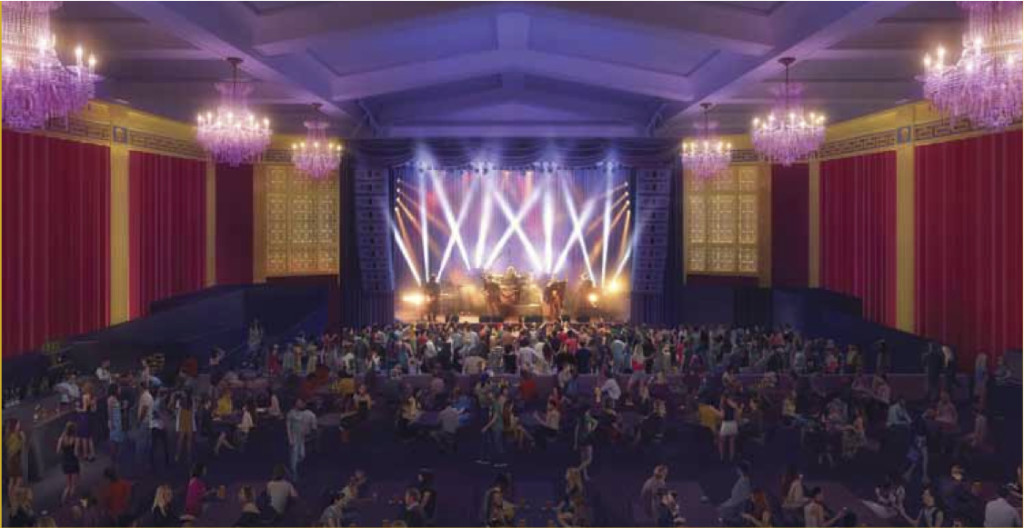 In 2016, a Bay Area landmark will be reborn when the UC Theatre in Berkeley reopens as The UC Theatre Taube Family Music Hall.
Located at 2036 University Ave., between Shattuck Ave and Milvia St. (and, ironically, having no affiliation with the University of California) the UC Theatre opened in 1917 as a first-run movie theater.  It was designated as a City of Berkeley landmark in 2002.  Among its notable achievements: the UC Theatre held the record for the longest-running sequence of midnight "Rocky Horror Picture Show" screenings, ending in January 1999 after 22 years.
Changing tastes in movies and an expensive required seismic upgrade forced the closure of the UC Theatre in March 2001.
The Taube Foundation provided a critical $1.3 million matching grant to make the $5.6 million project a reality. The UC Theatre Taube Family Music Hall is an all-ages, general admission with limited seating venue, which will present a diverse array of musical genres, film screenings, comedy, speakers and events.
---
Read more about the Restoration of the UC Theater in Berkeleyside
Architectural Rendering: Robert Becker